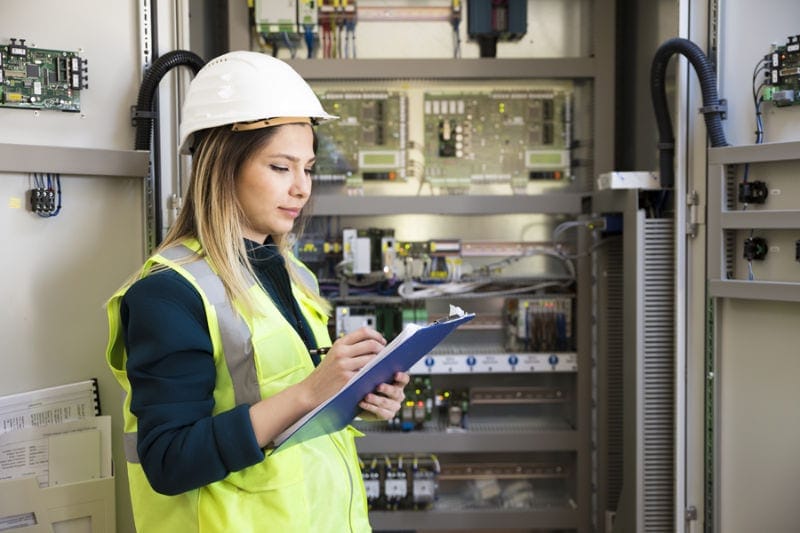 From allowing you to make coffee in the morning to providing light in your Tacoma, and all surrounding areas, home, electricity is an integral part of today's modern life.
While you may not realize how dependent you are on electricity, the truth is most appliances you use every day operate solely on electricity. If you were to have an electrical problem and lose power, it's likely you wouldn't be too happy in your Washington home.
Not only is it inconvenient to lose electricity or have an electrical problem requiring a repair, but it can be downright dangerous. In fact, there are approximately 51,000 electrical fires in homes every single year, according to the Electrical Safety Foundation Internal (ESFI).
That's why you should leave your electrical problems to the Kliemann Brothers professionals. We will take a look at what's going on and handle the problem for you.
Electrical Services
There are many reasons why you could require electrical service—and not all of them are obvious. Here are some electrical services you may need to determine or correct a problem as well as to help your home's electrical system remain in good working condition:
Diagnosis—If you know something isn't quite right with your electrical power but can't seem to figure out what the exact problem is, our professionals will investigate the issues you are having to determine the cause and provide an effective solution for you.

Repair—Most electrical problems can be repaired relatively quickly. Our Kliemann Brothers electrical experts will not only have your problem addressed as soon as possible but also resolve it properly and efficiently.
Upgrade—Replacing outdated electrical equipment is beneficial for your safety, adds value to your Tacoma, and surrounding areas, home, and increases the savings on your electric expenses. Whether you've moved into a new home or it's time to upgrade the electrical power in your current home, our licensed electricians can evaluate and recommend helpful electrical upgrades to maximize your comfort, security, and safety.
Installation—When it comes to electrical installation, it's critical for the job to be performed correctly, and that's exactly what you will get with our team of skilled professionals. If electrical wiring isn't properly installed, you jeopardize your safety and the safety of your loved ones—faulty wiring increases the risk of electrical fires.
Maintenance—Even when there isn't a problem, you should have regular maintenance of all electrical equipment in your Washington home to extend its life expectancy and ensure all components are fully operational. Our team will perform routine checks and catch issues so they can be managed before they become a bigger problem.
Electrical Home Safety
Above all, having electrical services is important for safety reasons. Below are a few essential electrical home safety tips to consider:
Repair or replace any broken, stripped, or damaged power cords.
Always remove plugs from outlets carefully and do not pull on the cord for removal.
Do not use extension cords to connect major appliances (such as refrigerators, stoves, and dishwashers) to an outlet. Plug these directly into the outlet itself.
Keep water away from any electrical plugs, cords, or outlets. If anything electrical does get wet, do not touch or use it.
If children are in the home, use outlet plugs to cover unused outlets and wrap, hide, or put away loose cords as a child-safety precaution.
Pay attention to unusual or burning smells in your home and contact an electrician immediately if you notice something.
Choose Kliemann Brothers for Electrical Services
Our Kliemann Brothers experts are here to provide you with any and all electrical services you need for your Tacoma, WA home.
But what sets us apart from the rest in the industry? Since 1998, Kliemann Brothers has worked to build and maintain an excellent reputation for providing the highest quality service to each and every client.
We offer a wide range of electrical services, and we are composed of highly skilled electricians, so there's simply no better way to have your electrical needs addressed and managed than by turning to our experienced team.
No job is too big or too small for our professionals, and we only believe the job is finished when you are completely satisfied with the electrical work we have done for you. For all electrical needs, turn to Kliemann Brothers to get the service you need to be done the right way—quickly, skillfully, and efficiently.
Call Kliemann Brothers Today
Do not hesitate to reach out to our Kliemann Brothers electrical experts. Let us provide the electrical services you need here in Tacoma, Washington. Call 253-537-0655 or request service online today to get the high-quality service you have been searching for.