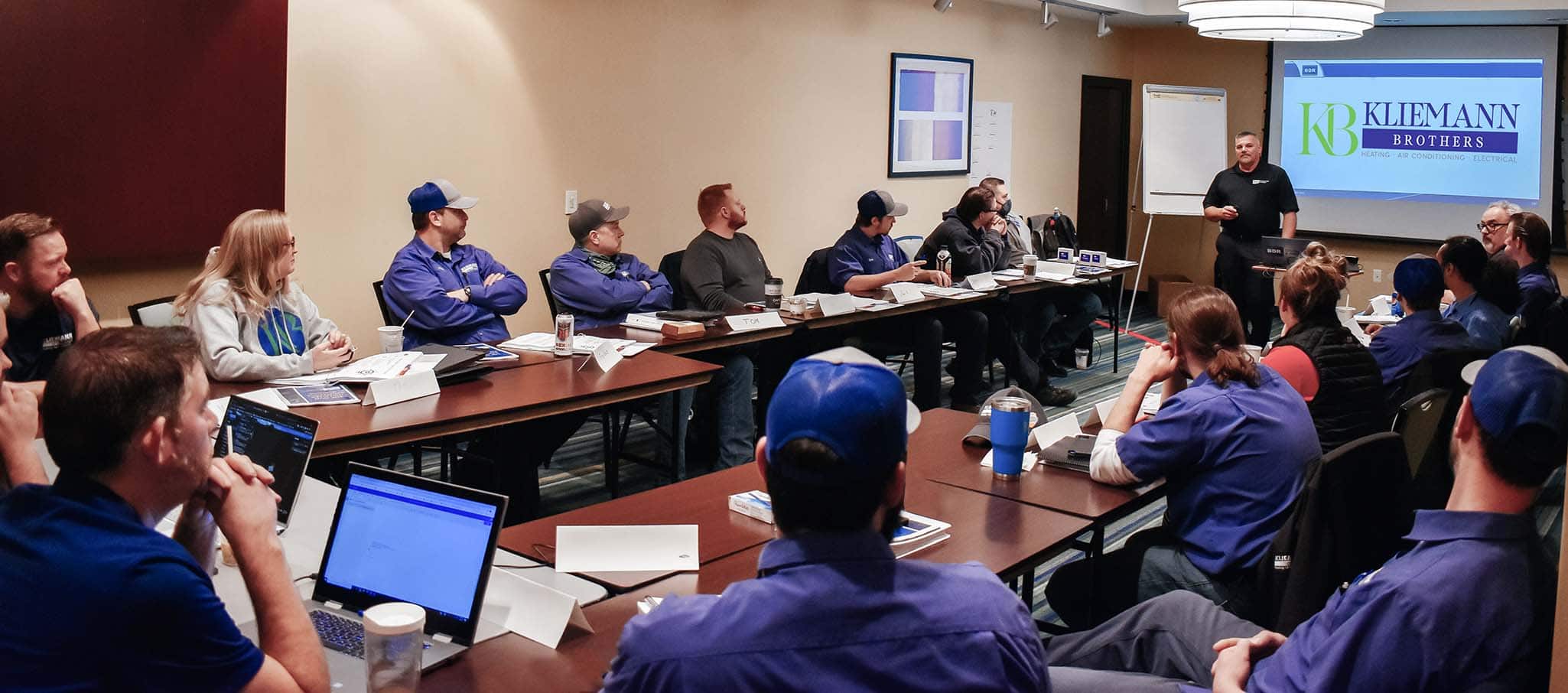 We are a family owned and operated heating, ventilation, air conditioning (HVAC), and electrical company in Tacoma, WA, serving the south Puget Sound area. Since opening our doors in March 1998, we have built our reputation on our dedication to do whatever it takes to make you, our customer, happy through honest and ethical service.
At Kliemann Brothers Heating & Air Conditioning, we can accomplish this because we have a customer-service-driven team. Our team members put our customers first and have top skills in their job areas. We can give you the best, because we only hire the best.
Proud of being Trane Comfort Specialists, we can help you with your home-comfort needs. Our specialists are highly trained and experienced, as we continually stay up to date with the newest techniques and equipment, keeping one step ahead of everyone else. When it comes to you, our customer, we bring you the leading products and services so you experience the highest level of comfort in your home at all times.
And when it comes to excellence, we don't stop at HVAC services. We offer full-service electrical services as well. Our licensed and insured electricians are happy to manage any electrical repairs and installations you need in your home.
We also don't stop when it comes to our community. At Kliemann Brothers Heating & Air Conditioning, we believe in the tradition of neighbors and all that "neighbor" implies. We are involved in our community, with our neighbors, lending a helping hand through giving back. That's our business after all—taking care of people.