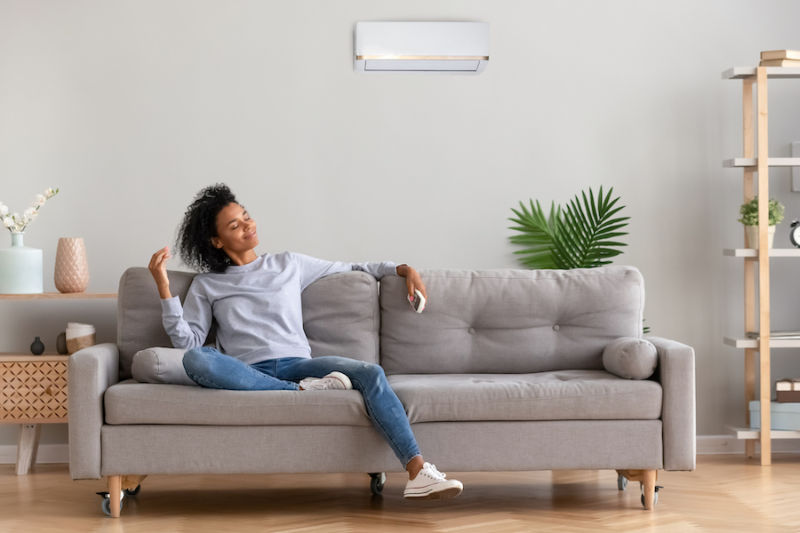 Fall is upon us, and many Tacoma homeowners may find it more difficult to spend much time outside as the weather gets cooler. Americans, as a whole, already spend upwards of 90 percent of their days and nights in indoor spaces, and although perhaps that is not as true in the Pacific Northwest, it's still a significant majority of time. As a result, indoor air quality should be a high priority. Our team at Kliemann Brothers wants to keep you and your family informed about important facts and things you can do to keep your indoor air as clean as possible.
What Is the Problem?
According to the U.S. Environmental Protection Agency, indoor air can be two to five times as polluted as fresh outdoor air. You may wonder what are the main problems tend to be.
In all Washington homes, families generate particles that float around the air simply by living. Dust and dust mites are common everywhere in addition to the shedding of fabric, paper, furniture, and other household items. A great majority of families now have indoor pets, which shed hair and pet dander not only on your furniture and carpet, but in your air as well.
Home improvement projects, new materials, and cleaning supplies can release toxic chemicals and unpleasant odors into the air. In addition, mold, fungi, bacteria, and viruses can be added to the mix of indoor air pollutants.
Basic Cleaning and New Air Filters
The first and most basic thing you can do to improve your indoor air is to change your air filter regularly and replace it with a high quality HEPA filter. These filters are designed to remove particles larger than 0.3 microns; 99.98 percent of them, fact. If you suffer from allergies or asthma, it's a good idea to use HEPA filters in your vacuum cleaner as well and prioritize cleaning surfaces regularly in your home.
Control Humidity
Ideal humidity levels are between 30 percent to 50 percent year-round. In the summer, indoor humidity can exceed that amount while air tends to be dryer in the winter months. Although your heating, ventilation, and air conditioning (HVAC) system can assist with that, especially your air conditioner in the summer, you may want to consider investing in a humidifier or dehumidifier to provide extra help.
By keeping your humidity levels within the healthy range, you can inhibit growth of mold as well as keep your family's breathing easier year-round.
Professional Maintenance
Fall is a great time to call us for a cleaning, inspection, and tune-up appointment. Not only can preventive maintenance help improve your indoor air quality, but our trained technicians can help catch problems before they affect your comfort this winter. A well-maintained system will be more efficient as well as possibly save you money on utility bills.
Consider Room Purifiers
A wide range of room-based air purification systems are available today. Before investing in one of these, take the time to learn about what they have to offer. Different air purification systems and filters specialize in different particles.
As mentioned before, the HEPA filters in some units trap dirt and pollutants. However, some systems use carbon filtration, which is excellent for eliminating odors like smoke, cooking odors, and some volatile organic compounds (VOCs).
Air purification systems that use ultraviolet light are more effective at killing some bacteria, viruses, and other pathogens once they have been trapped, and ionic-based systems make indoor air particles heavier and easier to capture.
Invest in Whole-House IAQ System
For top-of-the-line indoor air quality, you may want to consider whole-house filtration systems like the Trane CleanEffects system. These systems attach to your main HVAC system, filtering all the air that is heated or cooled in your home, instead of only the air in a particular room.
A system like CleanEffects can actually trap particles down to 0.1 microns in size and has been touted by leading experts at the Harvard School of Public Health as a uniquely effective filtration system to improve indoor air quality and comfort.
Learn More From Us
Call our team to learn more about indoor air quality and what you can do to improve it in your home. Kliemann Brothers professionals in Tacoma, WA, are well trained to make professional evaluations and help you make the best decision for your family. Call at 253-537-0655 or contact us online.