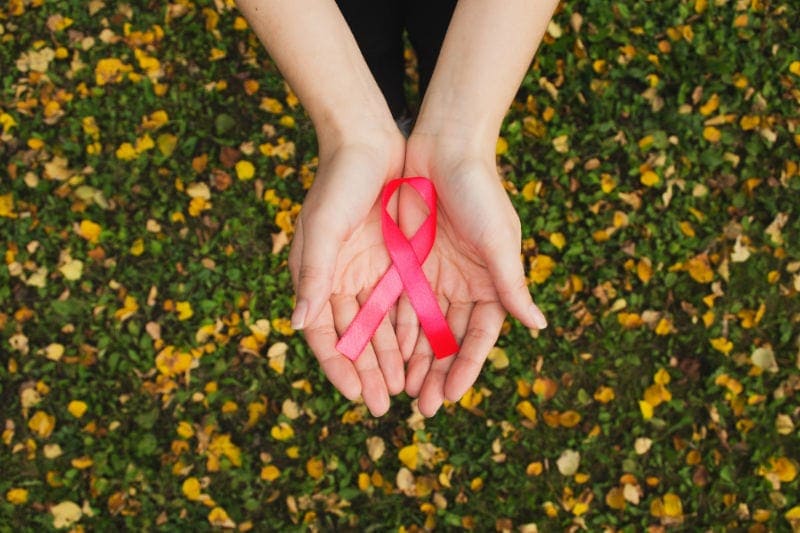 We ardently support breast cancer awareness at Kliemann Brothers—it's a subject near and dear to the Kliemann Brothers family. The more who are aware of this devastating disease, the more who will advocate for it, and the sooner there will be a cure.
And that's what we all want, isn't it.
What's With the Pink?
Across the world, October is Breast Cancer Awareness Month. You may notice the pink ribbons displayed about town as you're driving in the Tacoma area and have wondered why they're pink.
The pink color originated in 1991. Prior to this, the ribbon was part of a grassroots campaign by Charlotte Haley, a breast cancer survivor herself. Only her ribbons were peach.
After declining to join forces with Self magazine, the magazine's editor in chief went on with the ribbon campaign herself, changing the ribbon color to pink. Between the Susan B. Komen Breast Cancer Foundation already using pink ribbons in its Race for a Cure and the cosmetic behemoth Estée Lauder Companies joining with Self magazine, the pink ribbon became synonymous with breast cancer awareness.
How Did Breast Cancer Awareness Begin?
October as Breast Cancer Awareness Month got its start back in 1985. It was a partnership between the American Cancer Society and the now-defunct British company Imperial Chemical Industries (ICI).
Former First Lady Betty Ford, also a survivor of breast cancer, kicked off the inaugural week-long event. Her intent was to help magnify the devastation of the disease and garner more support.
Educating women and men about breast cancer can save lives. The movement aims at convincing women to take charge of their breast health by scheduling mammograms and performing self-examinations.
How You Can Help
Most of us have either been personally touched by breast cancer or know someone who has. Being proactive about breast health produces early cancer detection—this is something we want to help spread the word about.
According to the Susan B. Komen Breast Cancer Foundation, if stage I breast cancer is detected early, the five-year survival rate is 99 to 100 percent. With 1.38 million new cases of breast cancer every year, early detection is more than a worthwhile goal.
As you've probably noticed, our Kliemann Brothers website is pink this month. This gesture is one of the many ways we draw awareness to the disease.
Another way is through our Facebook page. When you visit it, you will see the pink ribbon on every post we make. Our team will also be posting breast cancer resources, including self-care recovery tips.
Our most significant contribution to breast cancer awareness is our Annual Kliemann Charity Golf Event. This year was to be our sixth. As with everything else everywhere, we had to push pause this year due to COVID-19, but we'll be back—stronger than ever—next year.
The golf tournament benefits the American Cancer Society through the Real Men Wear Pink campaign—imagining a world free from cancer. In 2019, our event raised $11,420.27 for the American Cancer Society and our goal is to beat that sum in 2021.
Check back on our Charity Golf Tournament site page early next spring for information on participating in the 7th Annual Kliemann Charity Golf Event or becoming a sponsor. You too can help make a cancer-free world.
Help Make a Cancer-Free World
Here at Kliemann Brothers, we do all we can to be sure you are safe and comfortable in your Tacoma, Washington, home. Helping do what we can for breast cancer awareness is part of that. Call us at 253-537-0655 or request service online to speak with one of our helpful team members today. We are always here for you.