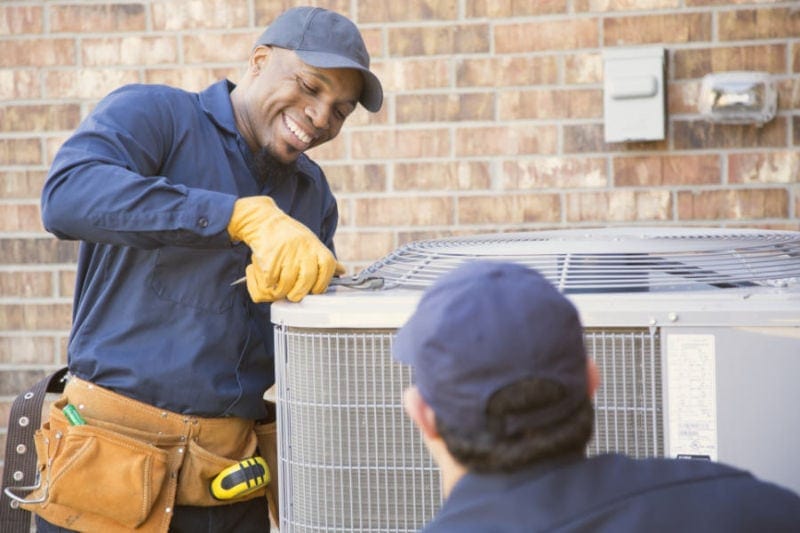 As we get into the heat of the summer, Tacoma homeowners may find that replacing an old or broken air conditioner becomes a higher priority to beat the heat. Our team at Kliemann Brothers wants to help you make sure you get a quality air conditioning system at an affordable price that meets your family's unique cooling needs.
The Advantage of Trane
With more than a century of experience in the heating, ventilation, and air conditioning (HVAC) business, Trane has set a track record of manufacturing high-quality climate control products including air conditioning systems. The company prides itself on providing customers with products that are efficient, reliable, and long-lasting. In fact, it has been so successful at this that Lifestory Research has named Trane America's Most Trusted HVAC System six years in a row.
As a certified Trane Comfort Specialist, Kliemann Brothers employs professional technicians that are well versed in a wide range of Trane air conditioners and other HVAC products. As the Trane website attests, those dealers displaying the Trane Comfort Specialist badge are "committed to being the best in installation, service, customer satisfaction and employee training. Not every dealer qualifies as a Trane Comfort Specialist, but rather only those that meet Trane's stringent standards and who demonstrate a commitment to customer satisfaction and continuing education."
Trane Comfort Specialists stay abreast of Trane's latest technology so our customers receive service that matches their equipment and provides the greatest efficiency and comfort. With our expert technicians and Trane's commitment to quality, you get reliable comfort day after day and year after year.
How You Know It's Time for a New Air Conditioner
If you have an older air conditioning system that's not working like it used to, you may wonder whether it would be a better decision to repair it or replace it. Washington homeowners can look for a few key signs that may make replacement a better decision.
Equipment Age: Most air conditioners have a lifespan of about 10 to 15 years. If your system is more than a decade old, you may want to consider investing in a new air conditioning system sooner rather than later.
Frequent Repair Bills: As air conditioning equipment ages, it becomes more likely that you will need to replace or repair different components more frequently. Service calls can add up when you consider parts and labor. If your repair needs are starting to come more frequently than once per year, you may want to consider purchasing a new air conditioner.
High Energy Bills: Another consequence of an aging air conditioning system is that it becomes less efficient over time. Every year, new air conditioning equipment improves in technology and efficiency. As a result, it's important to understand that you will likely recoup some of the money you invest in a new air conditioner with lower utility bills.
Equipment Behavior: If you are starting to notice that your air conditioning system is making unusual sounds or emitting odd orders, it may indicate that you need repair, maintenance or replacement.
Questions to Ask When Selecting a Trane Air Conditioning Professional
A new Trane air conditioning system is a major investment for most homeowners. It's important to select a professional HVAC company you can trust to install it for you. As Trane Comfort Specialists, you know Kliemann Brothers is the right company for your system evaluation and installation. Here are some starter questions for you to consider when talking to our technicians about your equipment replacement:
Are you certified to install Trane equipment?
Are you bonded, licensed, and insured?
Do offer additional service warranties on the air conditioning systems you install?
What has been your experience with Trane equipment?
To learn more about new air conditioners and other Trane products, call the professionals at Kliemann Brothers in Tacoma, WA. Our team is ready and waiting to help you select the best cooling equipment for your home and family. Call us at 253-537-0655 or contact us online.